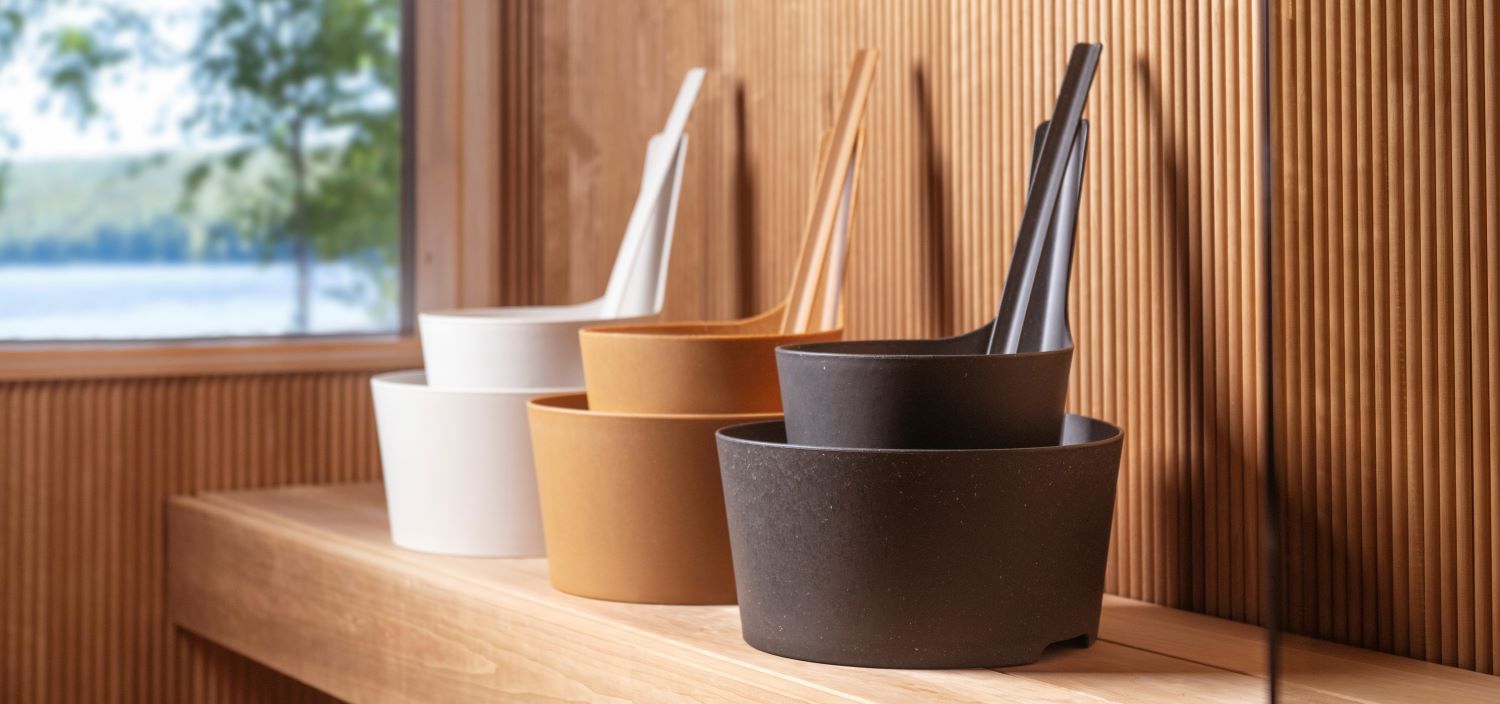 PURIFY YOUR MIND, ONE DROP AT A TIME
The uncomplicated, Scandinavian shapes of Pisara sauna products are a fine example of Finnish design. The products are made from sustainable and more environmentally friendly biocomposite*, which replaces fossil-based raw materials, i.e., traditional plastics, with wood fiber, thus reducing carbon dioxide emissions. The wood fibers in the material give each product an individual look, while making the surface pleasant and natural to the touch. The buckets, ladles and wash basins are available in three colors and form a harmonious whole with their shades and shapes.
*The Rento biocomposite products have a wood fibre content of 40%. The material is a combination of polymers and wood from the by-streams of the manufacture of wood products and pulp, from Nordic forests with a Chain of Custody certificate from an external party. Biocomposite products are designed for long-term use. Biocomposite can also be reused as a material up to seven times, recycled with other plastics and then finally, at the end of its life cycle, it can be used for energy production.