We have compiled six good reasons why the drop-shaped wash basin is the perfect choice for a Finnish sauna.
Charming appearance
The drop-shaped wash basin is something entirely new. The design of the wash basin is both simple and clever. The product is made of biocomposite, the wood fibers of which give the wash basin a natural appearance. Due to the material, each wash basin has a unique appearance. There are three color options: natural, peat and bark.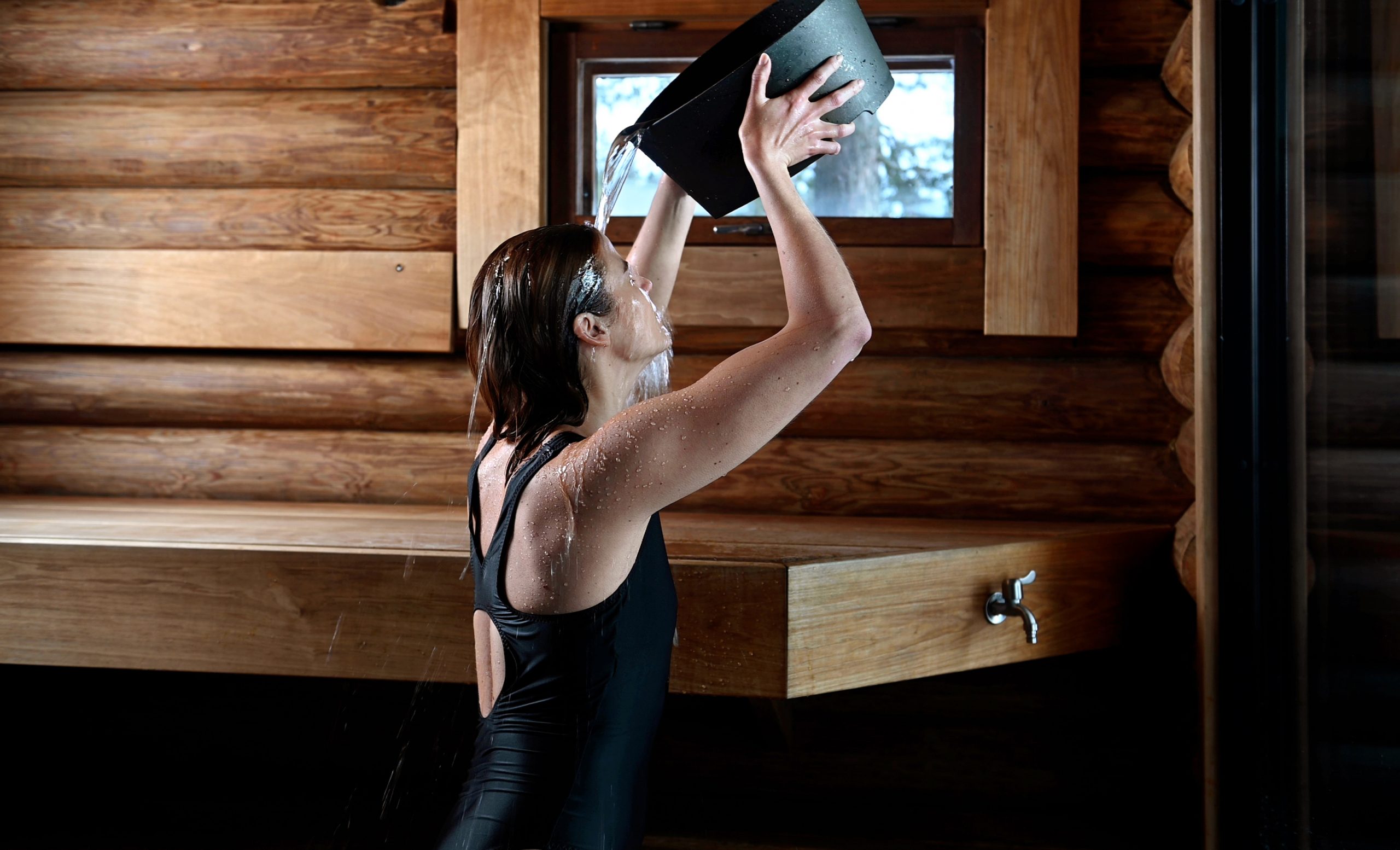 Convenient to use
How has this not been invented before? The drop-shaped wash basin is convenient to use. The wash basin has higher sides than a standard wash basin, allowing it to hold up to 8.5 liters of water. It is great for things such as washing long hair. The drop shape doubles as a pouring spout, preventing water from splashing when pouring. The handles at the bottom of the wash basin make it easy to lift. Also, the smooth-sided wash basins are easy to stack.
Finnish quality
The Rento Pisara products are made in Finland. Their design is also Finnish.
Environmentally friendly material
The material of the product is a biocomposite containing 40% wood fiber. The product consists of granules that are a combination of polymers and Nordic wood from sustainably managed forests. The material can be reused, recycled or burned for energy generation.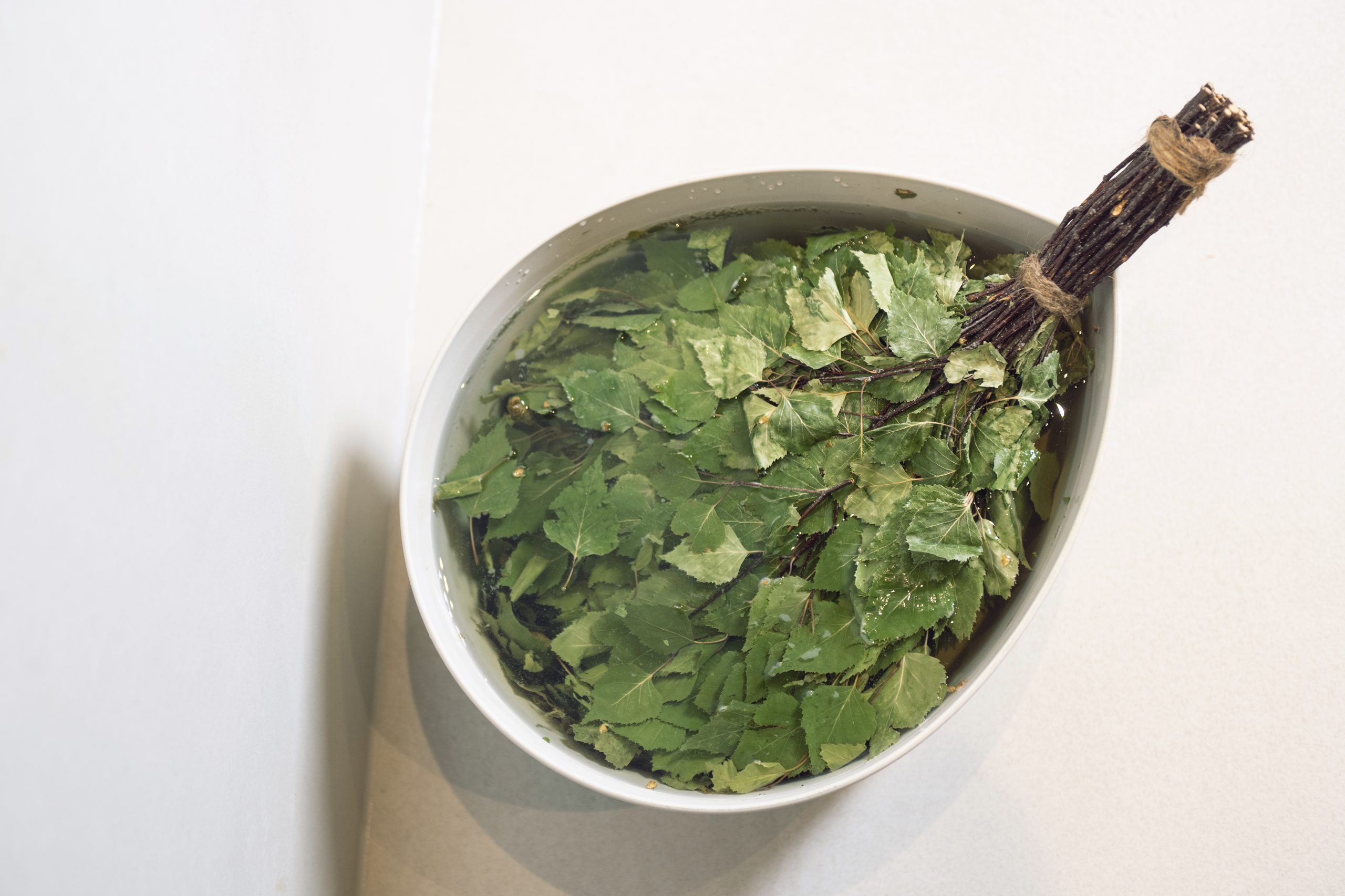 Versatile wash basin
Thanks to its drop shape, the wash basin is also convenient to use for footbaths. You can easily immerse your feet in it, as it has slightly higher sides than a traditional wash basin. With a wash basin that holds more than 8 liters of water, there is no need to fill it to the brim and the water will not splash as it would in a shallower wash basin.
The wash basin is also convenient for soaking your sauna whisk, as the Pisara wash basin can hold a lot of water.
Thanks to its novel shape, the wash basin also makes a spectacular gift when filled with other sauna products, for example.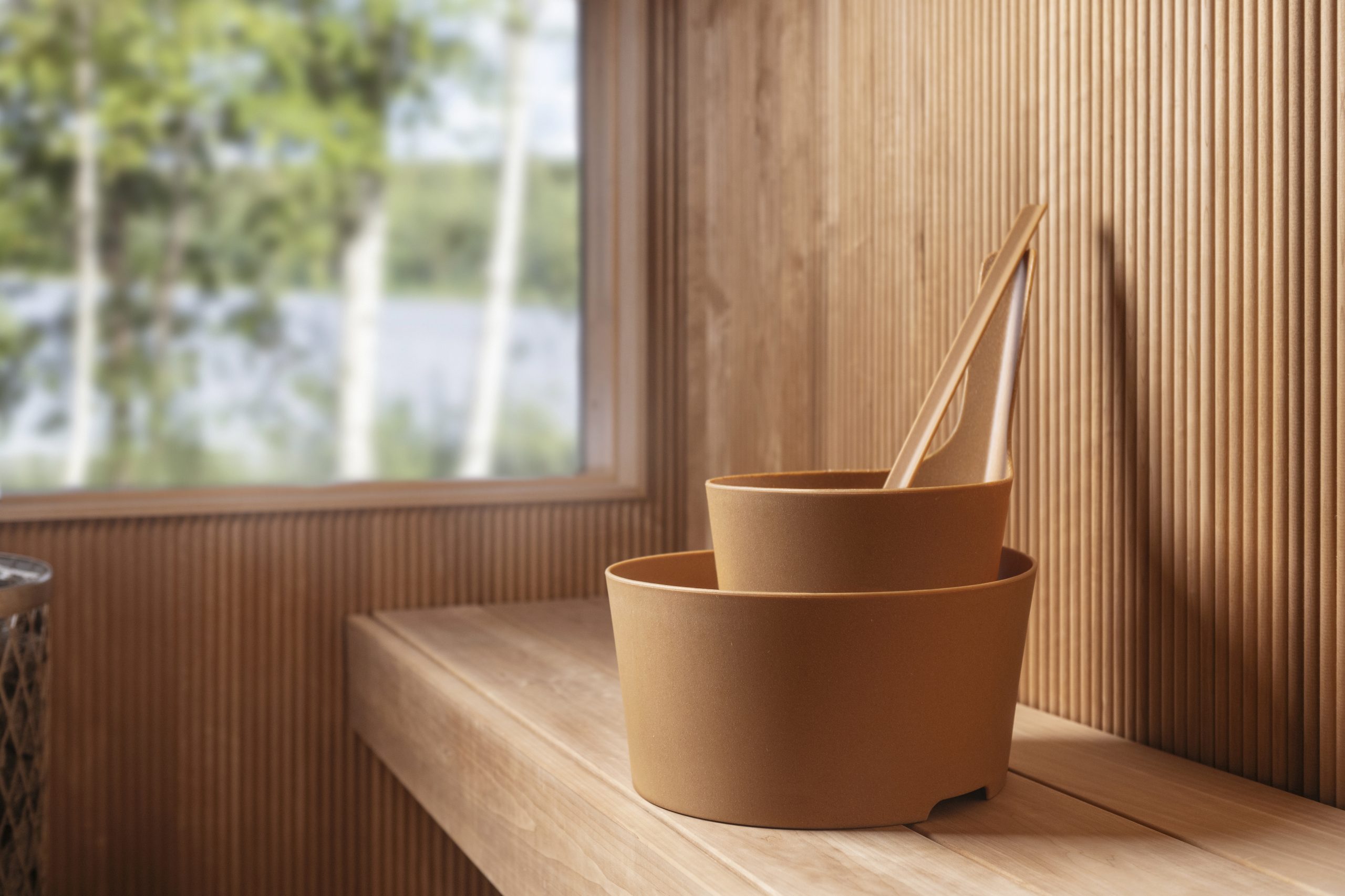 A great piece to complete the set
The Rento Pisara wash basin is part of a set that also includes a sauna bucket and ladle. Together, the trio of Pisara products creates a practical and eye-catching collection that can also be purchased one product at a time.
SEE THE FULL PISARA COLLECTION »
Read also:
Wash basin takes the shape of a drop
Boost the look of your sauna! Tips for trendy hot rooms